Eric
About Eric
Eric L. Patterson, LPC, is a professional counselor in western Pennsylvania, who has been working for over a decade to help his clients live happier lives. By night, he is a dad, husband, runner and freelance writer specializing in transferring his mental health knowledge and experience into clear, actionable content for his readers.
Recently, Eric's writing has expanded to a lighter side with Consume Review Repeat. Whether the topic is as serious as the impacts of anxiety or as silly as the best iced coffees around, Eric strives to keep his writing sharp, engaging and enlightening.
Eric loves his daughters, indie rock music and all things zombies. Read more about Eric and his writing on his website.
Eric's
Work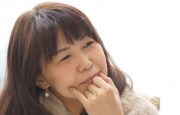 Afra Willmore and counselor Eric Patterson discuss the prevalence of menopause and depression, and how to combat its effects.